GIFT VOUCHER ($225)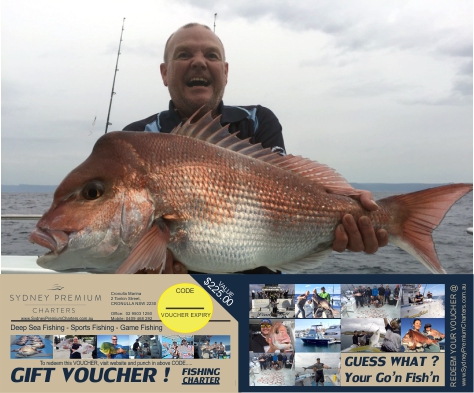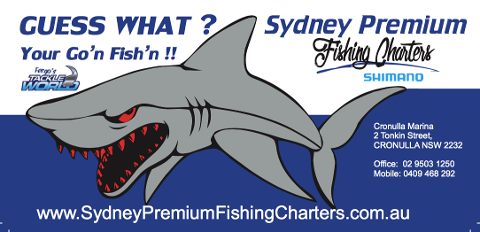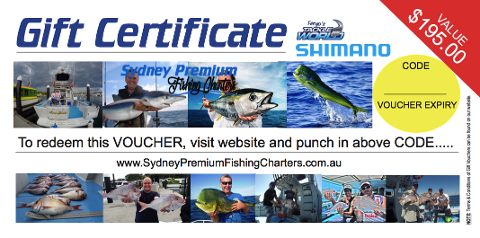 Место встречи: Cronulla, NSW
Код предложения: Gift_Card_Individual_$225
Let them choose their own charter

Please see below some basic information about this Fishing Gift Voucher.
If you have any questions, please let us know.
LOCATION

Departure and return will be from - 'Cronulla Public Wharf' which is on Tonkin Street Cronulla.
TIMES
Charters are (6.5hrs) departing at 5.30am and returning at 12.00pm on Saturday and Sundays.
VOUCHER EXPIRY
Voucher expires (12) month from purchase although if you need more time to book... just let us know.
FOOD & DRINKS
Fishing charters are BYO food + Drinks
FISHING EQUIPMENT
Every fishing trip is lead by Experienced fishing guides and skippers that have been fishing the waters off Sydney for 20+years. All fishing equipment, bait, licences, etc, are all included. If you wish to bring your favourite rod and reel, please feel free.... we will help you set it up if you need assistance.
FISH SPECIES
Species off Sydney are very seasonal, so the time of year will depend on what species we are chasing. As a general guide we fish for: Snapper, Morwong, Pig Fish, Longfin Perch, Gummy Shark, Mako Shark, Flathead, Mahi Mahi, Kingfish, Australian Salmon, Bonito, etc....
CANCELLATION & DAMAGE POLICY
Please be aware of our cancellation & damage policy which is on the bottom of this email and can be located on our website. If you have any questions about it, please let us know before proceeding with the booking - https://www.sydneypremiumcharters.com.au/cancellation-damage-policy/
****************************************************************************************