NITRO | Blue Eye | 5.30am - 1.30pm | PRIVATE BOOKING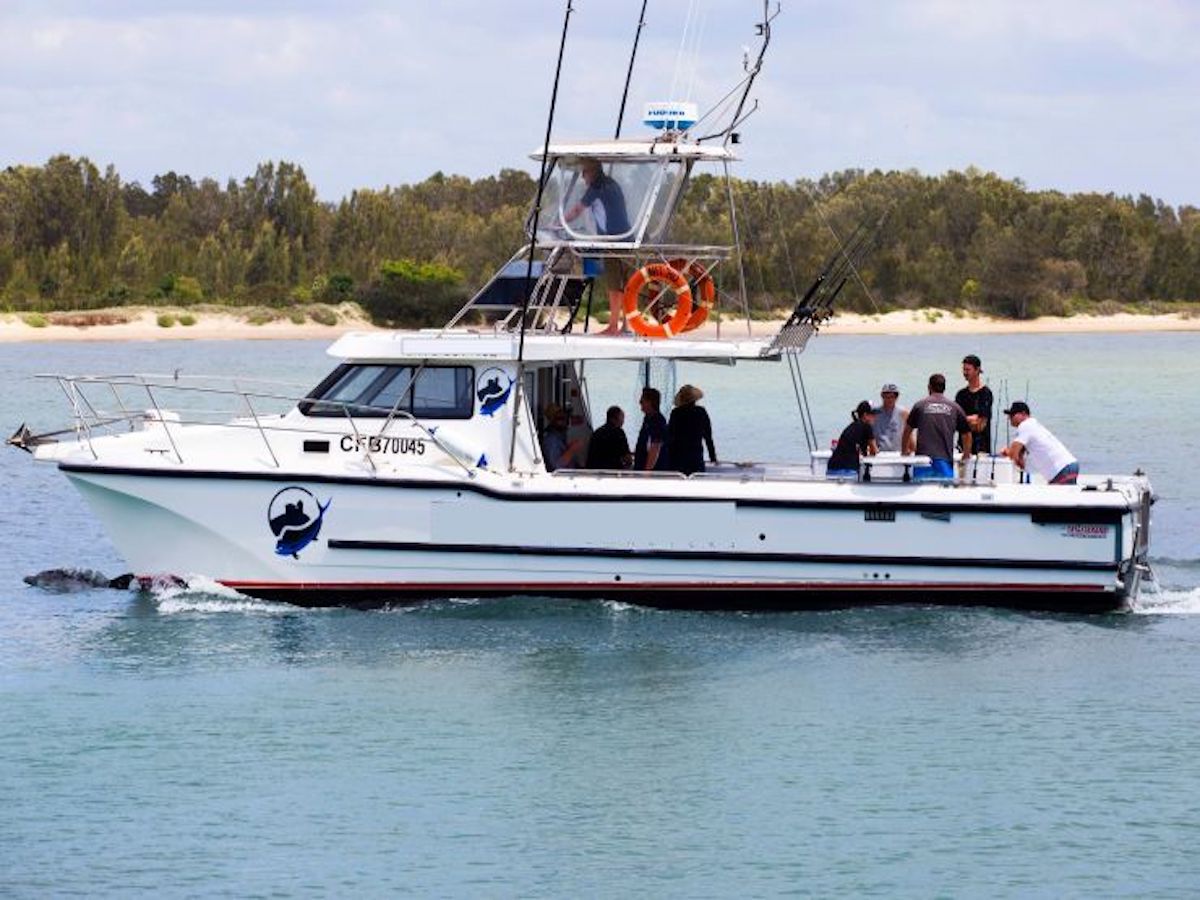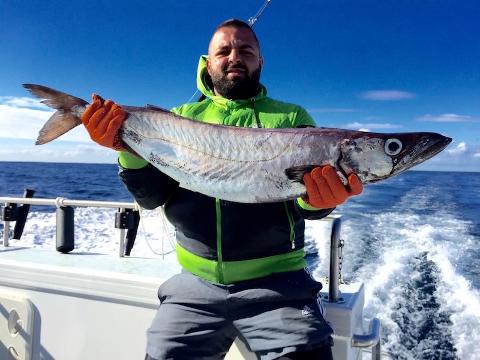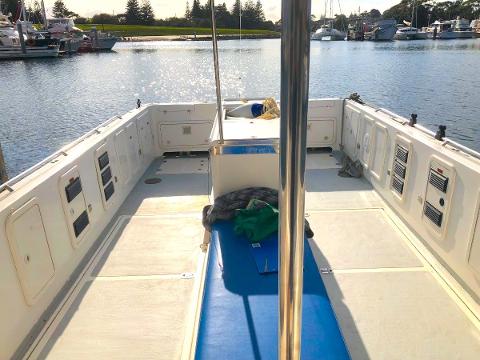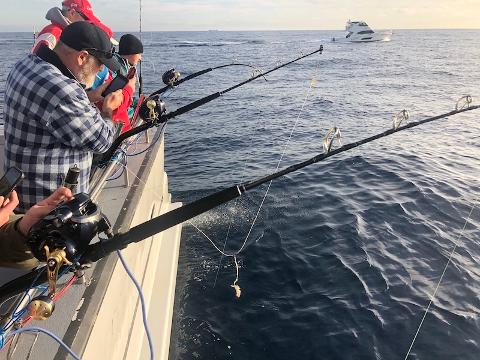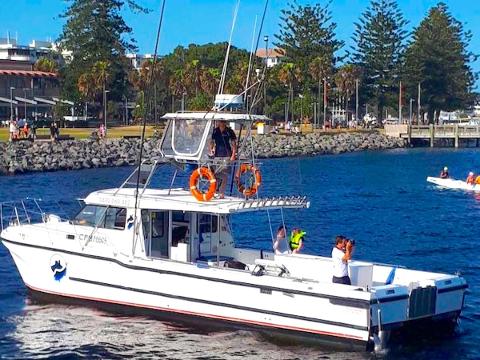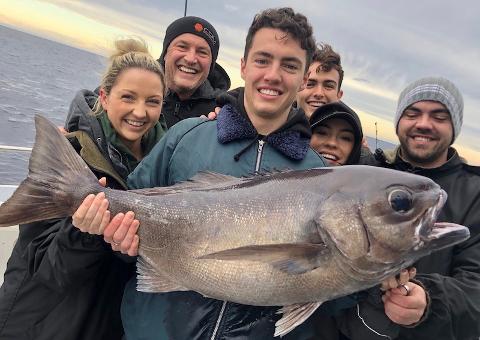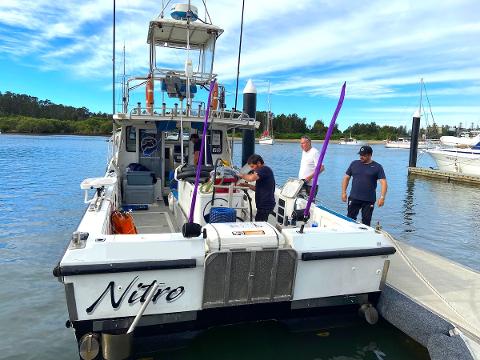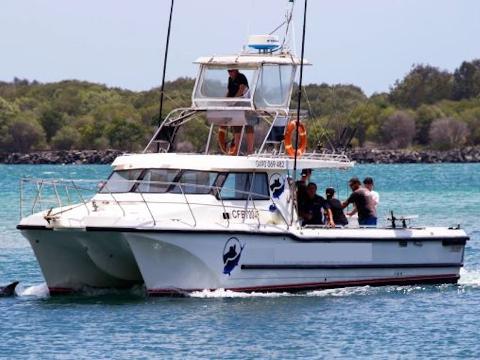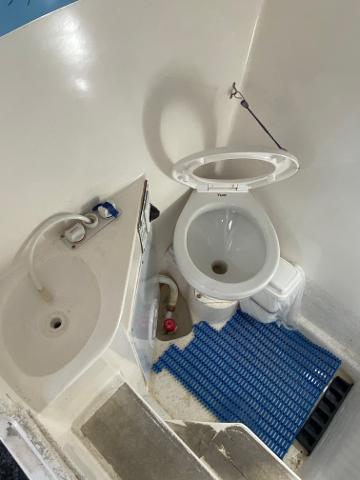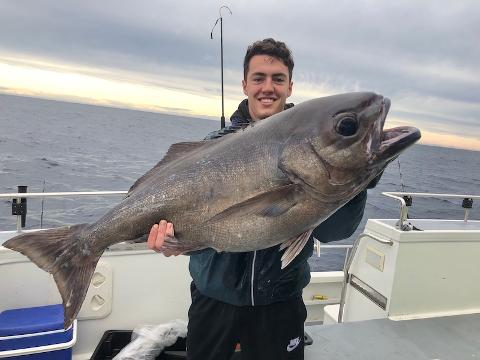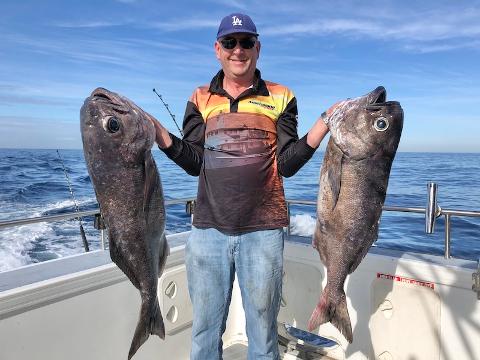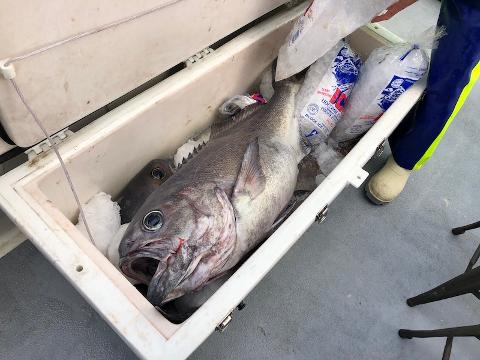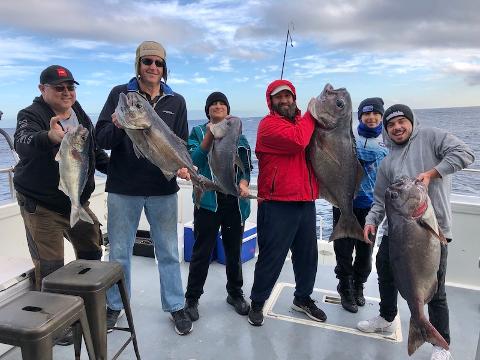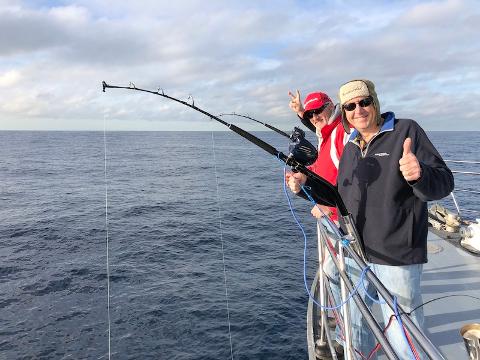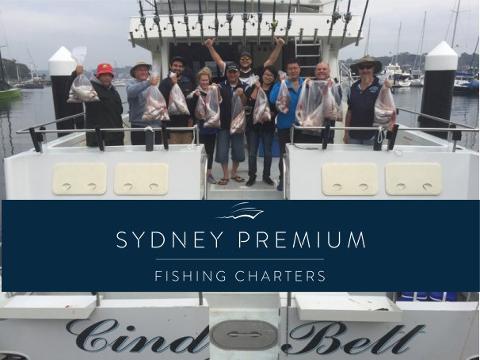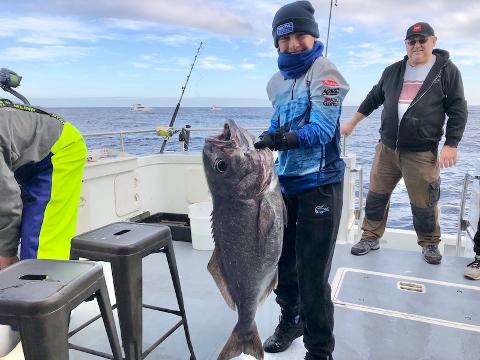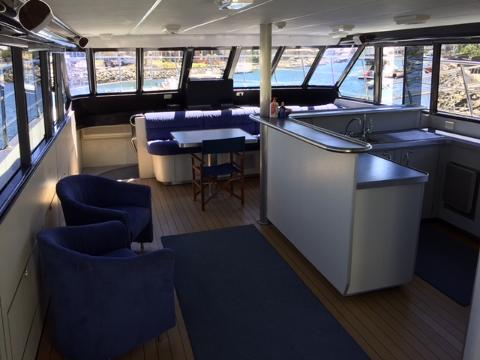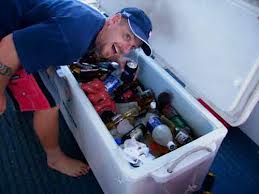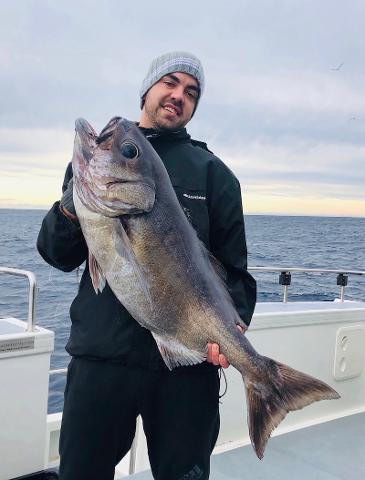 天數: 8 小時
位置: Cronulla, NSW
产品编号: Nitro BLUE EYE 5.30-1.30 Private
*** PRIVATE CHARTER ***
NUMBERS
NITRO is our Deep Dropping Vessel permitted to carry [MAX 12] Guests to Browns Mountain.
With Deep dropping (400m +), we only run [x4 or x5] electric reels depending on conditions so people in the group will be required to share.
[Minimum Booking for this charter - $2,360]

THE GAME PLAN
Boarding at 5.30am we will steam east until sunrise.
At sunrise the crew will start trolling lures for TUNA.
Once we arrive at Browns Mountain the electric rods will be pulled out and bottom bashing in 400m will begin.
We should get 5-6 drifts across the mountain depending on the current.
Then around 11.30am we will start our trip home trolling for TUNA again.
TIMES & LOCATION
Departure and return will be from - 'Cronulla Public Wharf' which is on Tonkin Street Cronulla. Charters are (9hrs) departing at 4.30am and returning at 1.30pm.
PAYMENT / DEPOSIT
No initial deposit will be required to secure the booking although we will require a Credit / Debit card to he held on file as security and to be used in accordance with our Damage and Cancellation policy.
No payment will be taken from the card prior to the booking unless authorised by you.
(48hrs) prior to your booking you will receive an email from us asking how you wish to finalise your account.
Your payment options will be:
1. Charge the card we haver on file
2. EFT the Funds
3. Bringing cash to the wharf
DRINKS
Fishing charters are BYO drinks.
If you wish to bring Alcohol no worries....please bring cans…. not bottles.
FOOD
Fishing charters are BYO food
No COOKING or HEATING of BYO food is permitted.
You must also BYO equipment associated with each dish you bring.
FISHING EQUIPMENT
Every fishing trip is lead by Experienced fishing guides and skippers that have been fishing the waters off Sydney for 20+years. All fishing equipment, bait, licences, etc, are all included.
4-5 Electric Reels and are onboard which will need to be shared amongst guests.
CONFIRMATION OF BOOKING
Please read this booking confirmation carefully and if there is anything that we have missed or have incorrect, please let us know.
CANCELLATION & DAMAGE POLICY
Please be aware of our cancellation & damage policy which is on the bottom of this email and can be located on our website. If you have any questions about it, please let us know before proceeding with the booking - https://www.sydneypremiumcharters.com.au/cancellation-damage-policy/